Crocolock
Appearance
Equipped with embedded fingerprint sensor and numeric keypad, this elegant-look smart lock makes the high-security electronic entry control possible beside the traditional key-based solution.
The included wall adapter gateway (a.k.a. "dongle") connects the ultra-low consumption smart lock with the Internet via the Wi-Fi network of the apartment. This creates a real IoT device, controllable from anywhere anytime using the web or the mobile application.
Crocolock is compatible and ready to be integrated with most smarthome-systems, such as Chameleon Smart Home.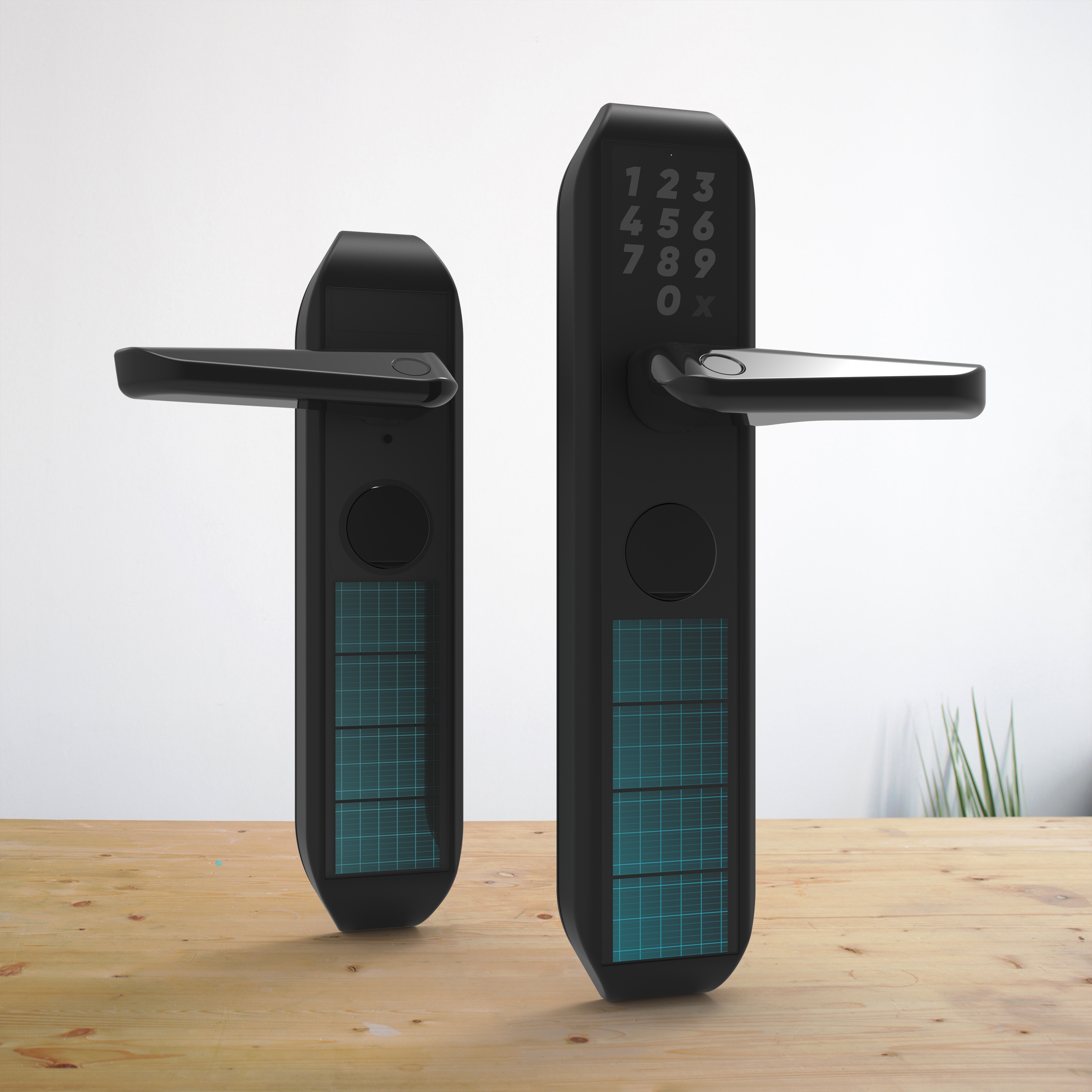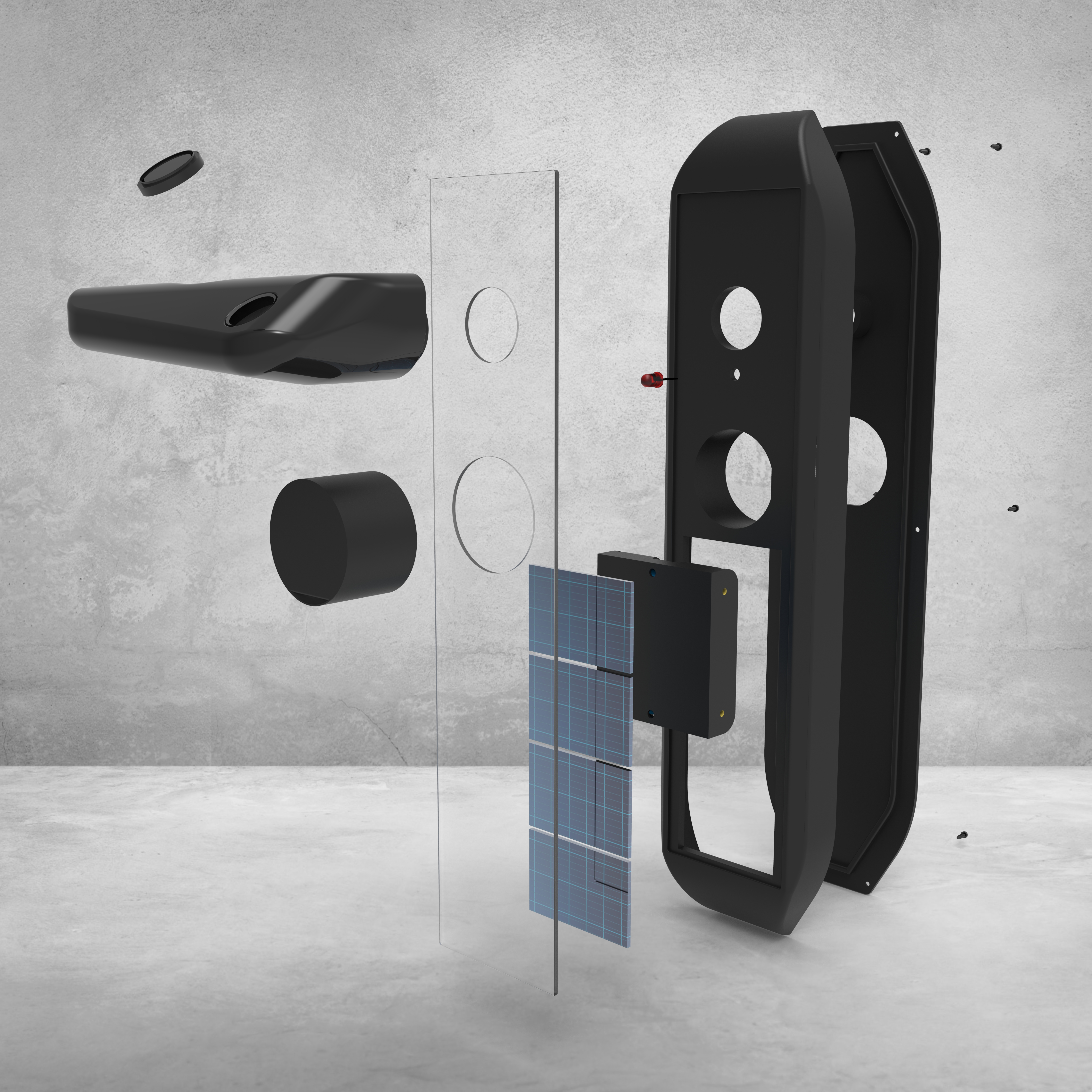 Main functions
The lock is completely wireless (no need for external power supply either), so its installation is simple and fast.
The solar charging enables long lifetime up to 10 years, which is a unique feature on the market of wireless remotely controlled locks.
The mobile and the web application makes complex user management possible.